Why copyright law needs a sense of humour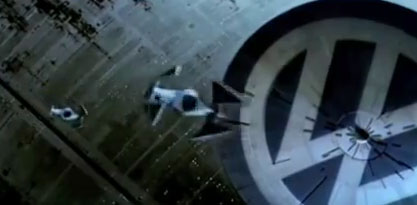 Parody is one of the most effective ways to tell the world that we care about an issue that affects us. It's also simply a great way to make a joke. 
But parodies of copyrighted films and music are not currently allowed under UK copyright law, unless you have the permission of the person who owns the copyright.
The fact that we don't have a parody 'exception' in copyright law is stifling many things that a democratic society should encourage.
Time and again creative, thoughtful and just plain funny works are removed from public view, from innovative creative reworkings of famous songs or films through to the ambitious and important work of campaigning organisations. All because some people can't take a joke. 
Last summer Greenpeace had their most creative campaigning videos removed from YouTube because they dared to remake Volkswagon's Star Wars themed adverts. In 2010, innovative British songwriters Alex Warren and Terema Wainwright saw their 'Newport State of Mind' parody taken down from YouTube just at its popularity exploded.
But there is good news. Change could be around the corner. The Government is thinking about introducing a new 'exception' to copyright that would make works of parody and pastiche legal. 
So we have a unique opportunity to get the law changed so that it supports rather than punishes the art of parody.
We need your help to tell policy makers that copyright law needs to grow a sense of humour. Sign the petition now!
You can read about some more examples of parodies that have fallen foul of copyright law here.